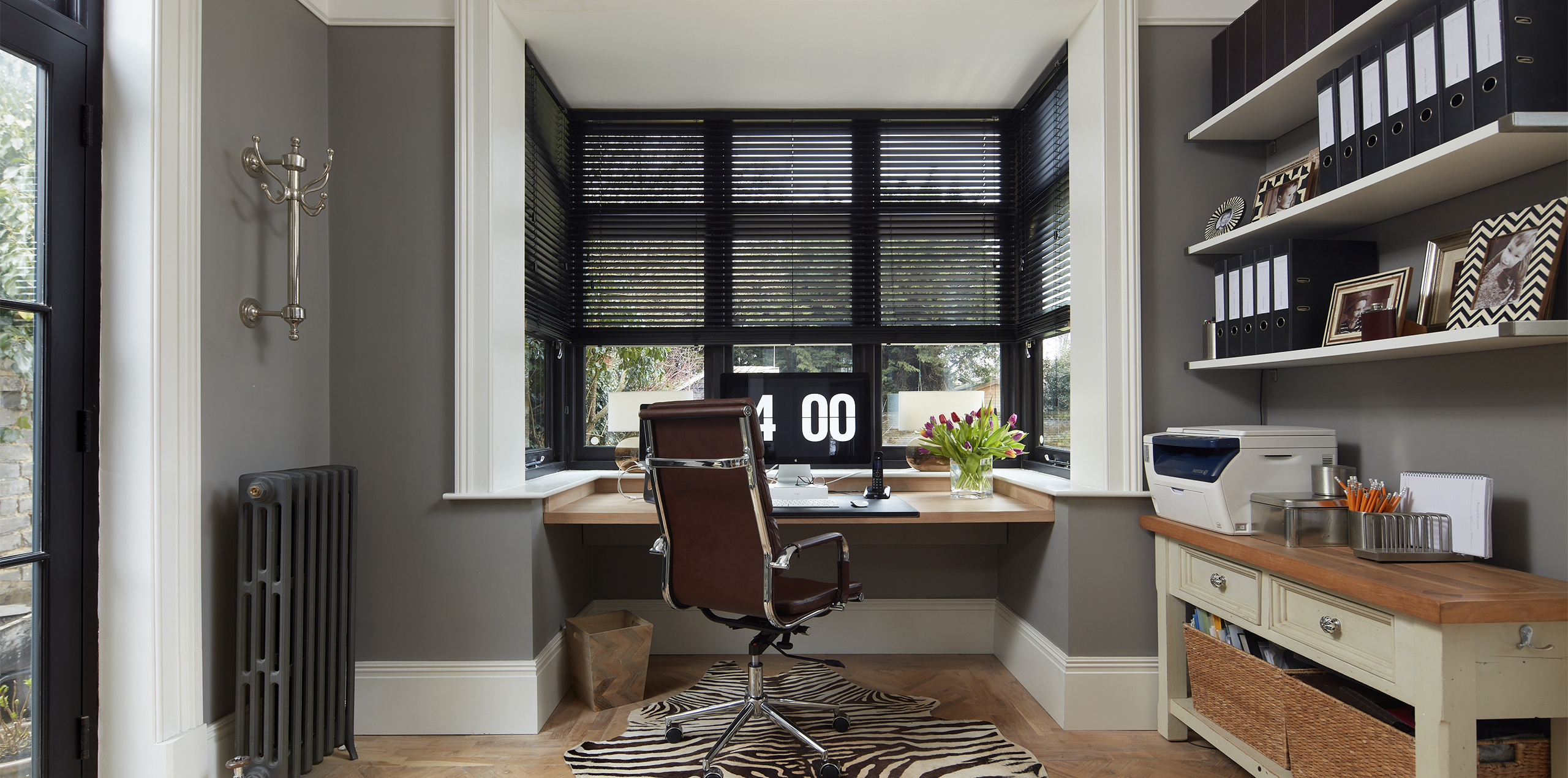 A home office was lacking in the original property, but a run-down lean-to filled with a toilet, storage room and a warren of corridors leading to the exterior provided the potential to repurpose the space. The interior walls were removed, and the footprint extended to meet the perimeter of the second-floor addition that sat above the lean to. A bay window was designed into the space to create an exterior feature and to provide a desk solution that was built in. The simple custom desk has a hidden storage tidy below at the back to disguise electrical sockets, phone cables, and all the cords that come with computer equipment for a clean and tidy result.
The working space has a lovely view of the garden and lots of natural light which can be controlled with the venetian blinds. The room also has direct access to the garden, side entrance, kitchen and a downstairs loo for all the needed breaks, and for clients to have another point of entrance from the front door.
The traffic flow and arrangement of this room intentionally feels just a little bit separated from the residence, so that the line between work and play feels more defined. Features in this room were enhanced to mirror details of the original house by matching skirting board, plaster coving and exaggerated architrave details to link seamlessly with the character inside the original period property.